Ĉu vi volas lerni kaj Esperanton kaj la anglan?
Ĉefe se vi jam scias iom de unu aŭ ambaŭ lingvoj, kaj volas lerni tiujn pli bone? En ĉi tiu blogo, ekstelu.info, mi esploros literaturon kaj Esperantan kaj anglan.
Do you want to learn Esperanto and English?  
Especially if you already know any amount of one  
or both languages, and want to learn them better?  
In this blog, ekstelu.info, I will explore  
both Esperanto and English literature.  

Kion vi trovos tie ĉi
Inter aliaj aferoj, mi prezentos kelkajn mokantajn diraĵetojn 1 pri legaĵoj, kiujn mi ĵus legis kaj pripensis. Vi trovos miksaĵon kaj anglan kaj Esperantan kun helpilaj retligoj por la scivolemuloj. 2
What will you find here?
Among other things, I will offer some quips  
about things I have been reading and thinking  
about recently. You will find a mix of both English  
and Esperanto with helpful links for the curious.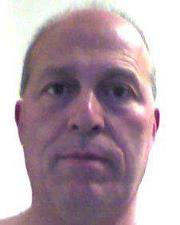 Kiu mi estas? Kaj, kial mi skribas ion ajn?
Mi naskiĝis en Kalifornio, Usono, kaj parolas la anglan pli ol kvin dekjarojn. Mi lernis Esperanton postege, kaj nun mi pensas, ke ĝi povas fariĝi multe pli bonan internacian lingvon ol la angla. Mi estas membro en Esperanto USA. 3
Who am I? And, why do I write anything?
I was born in Califoria, USA, and have spoken  
English more than 50 years. I learned Esperanto  
much much later, and now think it would make a  
much better international language than English.  
I am member of Esperanto USA.

Partoprenu!
Se vi volas komenti, bonvolu, retpoŝtu min aŭ faru afiŝon je Twitter @ekstulu
Participate!
If you want to comment, please email me or make a tweet @ekstelu on Twitter.

---
curious people

sci'vol'em'ul'oj