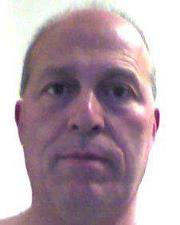 Kiu mi estas? Kaj, kial mi skribas ion ajn?
Mi naskiĝis en Kalifornio, Usono, kaj parolas la anglan pli ol kvin dekjarojn.
Who am I? And, why do I write anything?
I was born in Califoria, USA, and have spoken  
English more than 50 years.

Mi lernis Esperanton postege, kaj nun mi pensas, ke ĝi povas fariĝi multe pli bonan internacian lingvon ol la angla. Mi estas membro en Esperanto USA. 1
I learned Esperanto much much later, and now
think it would make a much better international
language than English.  
I am member of Esperanto USA.