Esperanto kaj Angla dulingveco
Ĉi tiu blogo estas dediĉita al Angla kaj Esperanta dulingveco: Esperanto-blogo por homoj lernante la anglan, kaj angla-blogo por homoj lernante Esperanton. Ambaŭ en unu! Ĉiu paĝo havas tradukon de la teksto en ambaŭ lingvoj. Dankon por legi ĝin.
This blog is dedicated to being bilingual 
in Esperanto and English. An Esperanto blog 
for people learning English, and an English 
blog for people learning Esperanto. Both in 
one! Each page has a translation of the text 
in both languages. Thanks for reading it.


Kiel oni "ekstelu"?
Jen, ĉi tiu tabelo montras du eblajn vortojn. 1
| | | | |
| --- | --- | --- | --- |
| Ek | STEL | u | Komenciĝu brili stele |
| Eks | TEL | u | Malkovru iaman urbon |
How does one "ekstelu"?
Here, this table
shows two possible meanings. 

"Start shining like a star"
"Uncover a former city"
Kiu mi estas?
Mi naskiĝis en Kalifornio, Usono, kaj parolas la anglan pli ol ses dekjaroj. Kaj, mi ofte uzas multajn sarkasmojn. 2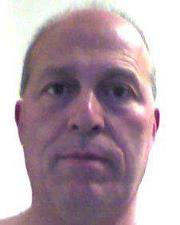 Who am I?
I was born in Califoria, USA, and have spoken 
English more than 60 years. And, I often use 
a lot of "quips" or sarcasms.

Kial mi skribas tiu ĉi blogo?
Mi lernis Esperanton postege, kaj nun mi pensas, ke ĝi fariĝos la plej bona lingvo, fine multe pli internacia ol la angla. Esperantistoj estas pragmataj scivolemuloj. 3
Why do I write this blog?
I learned Esperanto much, much later, and
now think it will become the best language,
finally much more international than English.
Esperanto speakers are pragmatic curious people.


Ĉu vi konas Moneron (XMR)?
Mi proparolas la ĉifromonon Monero (XMR). Se vi volas subteni ĉi tiun blogon, bonvolu konsideri uzi Moneron. 4
I advocate for the Monero (XMR) cryptocurrency. 
If you want to support this blog, please consider 
using Monero.

---