Ĉu ne?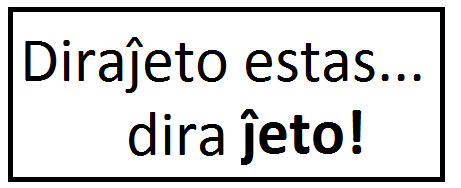 Jen, amuza demando estas kvazaŭe vortludo en Esperanto. Ĉu "dira ĵeto", estas dir'aĵ'et'o? Vi ĵetas ĵetoj, Ĉu ne? Do, diru kaj la angla vorto "pitch" = "ĵeto" 1 kaj la angla "speech" = "diro" 2 simile. Kaj, diraĵeto estas eta diro.
a humorous question in Esperanto, almost a pun.
"Is word you throw, a small s-pitch?"
You throw a 'pitch', right?
So, say 's-pitch' and 'speech' to sound alike.
And the esperanto word "diraĵeto" is a small saying.