la alineo finiĝas per ia idilia sceno, kverkoj, kaj ulmoj.
the paragraph ends with a somewhat idyllic scene, oaks, and elms.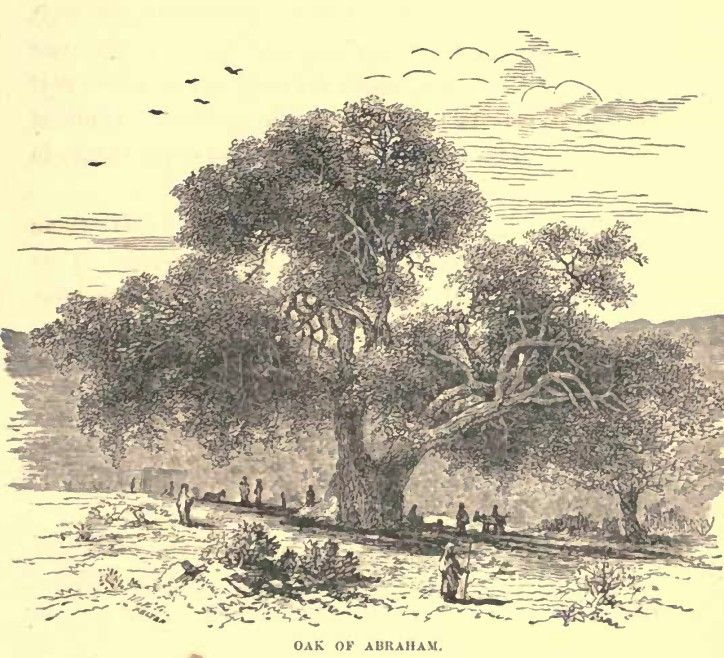 Kverko apud Ŝeĥem (Oak at Shechem)
Kaj ili donis al Jakob ĉiujn fremdajn diojn,
kiuj estis en iliaj manoj, kaj la ringojn,
kiuj estis en iliaj oreloj; kaj Jakob
enfosis ilin sub la kverko, kiu estis
apud Ŝeĥem.
Genezo 35:4

So they gave Jacob all the foreign gods
they had and the rings in their ears, and
Jacob buried them under the oak at Shechem.
Genesis 35:4 1
Joyce mencias "kverkojn de aldo (malnova?)".
Joyce mentions "oaks of ald (old?)".

But was iz? Iseut? Ere were sewers?
The oaks of ald now they lie in peat
yet elms leap where askes lay.
Phall if you but will, rise you must:
Kaj, esperante.
Sed estis? Izoldo? Antaŭe kloakoj?
Kverkoj malnovaj nun entorfiĝas dum
ulmoj eksaltas el kie kuŝas trituroj.
Falus' se vi volus, sed vi devas leviĝi:
referencoj/references
komentoj/comments